Deal for U+I expected to finalise next month
Landsec is paying £190m for rival developer U+I, the company announced this morning with the deal expected to be wrapped up by the end of the year.
The firm made an approach for its smaller rival in September and Landsec, which is due to unveil interim results later this month, said it would give it greater access to mixed-use schemes which it said have increased in importance in the wake of the covid-19 pandemic.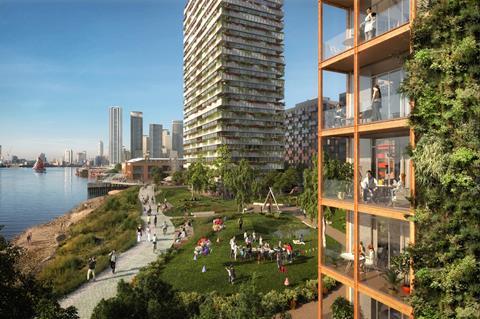 Landsec chief executive Mark Allan said the deal would pave the way for "new urban development opportunities [and] further strengthen Landsec's front end development capabilities and placemaking skills".
It said the deal would speed up development of three U+I schemes including the Mayfield scheme next door to Manchester Piccadilly station, which U+I is developing with a host of local bodies including the city council, as well as two schemes in London – the OMA-designed Morden Wharf tower scheme in Greenwich and Allies and Morrison's Landmark Court office-led scheme in Southwark.
Earlier this year, U+I carried out a strategic review under new chief executive Richard Upton which in May saw the firm announce it was pulling out of 35 non-core projects.
Upton said: "U+I's core portfolio of large, mixed-use regeneration schemes can now achieve its full potential with the capital, experience and market positioning that Landsec can provide."