The UK's biggest investor tells the Today programme it's ready to invest in infrastructure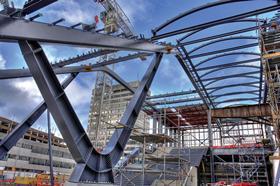 The UK's biggest investor Legal & General has said it is keen to invest in UK infrastructure projects, but is frustrated by the lack of 'oven-ready' projects.
Legal & General's chief executive Nigel Wilson told BBC Radio 4's Today programme: "Liquidity isn't a problem. There are not enough 'oven ready' infrastructure projects."
He added he wanted there to be a greater focus on the UK regions outside London.
Wilson added he would prefer to invest in improving rail links between northern cities rather than investing in HS2.