Australia-based contractor also launch new logo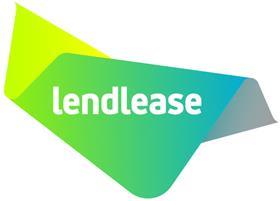 Lend Lease has rebranded and changed its name to the single word Lendlease.
The firm, based in Australia, has also launched a new logo (pictured, left) which it calls 'the fold', replacing its previous 20-year-old blue canopy logo.
Lendlease said the move "heralds an exciting new chapter" for the firm.
Lendlease's UK presence was built out of its acquisition of contractor Bovis in 1999, with the firm trading as Bovis Lend Lease until 2011.
Dan Labbad, chief executive of Lendlease's international operations, said: "The new dynamic and vibrant look is reflective of our evolution as a company – a diverse, modern and international business. At Lendlease we want our identity to express diversity of projects, capabilities and the uniqueness in the places we create for people."