Karen Campbell, who only joined in the spring, is one of two departures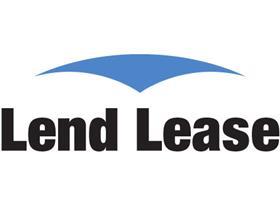 Lend Lease has lost two of its management team in recent weeks, including a senior manager who only joined in the spring, it emerged this week.
Karen Campbell, who joined as executive general manager of Lend Lease EMEA's project management and construction business in March, has left the business along with UK head of major projects, Richard Cable, who joined in 2009.
The departures, which follow a series of senior staff changes over the past two years, emerged following separate news, revealed by Building this week, that Lend Lease is to sell two of its European businesses to Aecom, including the division which handles the region's £1bn BP Global Alliance framework.
An automatic reply from Campbell's email account sent on her behalf said she had left the firm for "personal reasons" and was being replaced by Mark Griffith for the immediate future.
Back in March, executive director Michael Dyke predicted that Campbell would play a "key role" in developing its pipeline of work.
It is understood that Cable also left for personal reasons and has been replaced by the former project director for the 2012 athletes' village, Mark Dickinson.
Dyke told Building: "We have strength and depth in our senior management team. […] We will not comment on any management changes below this senior level."
Lend Lease's decision to sell to Aecom its Russian project and construction management business and the North West Europe business, which serves the oil and gas sectors across eight European countries, is expected to lead to around 250 staff moving across to the consulting giant.
It will also result in Lend Lease exiting seven European countries: Russia, Austria, the Netherlands, Poland, Portugal, Switzerland and Turkey. It retains a presence in the UK and Spain.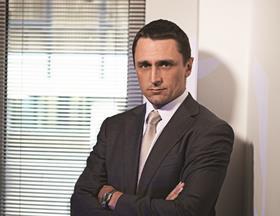 In an email to staff sent on Monday, seen by Building, Lend Lease Europe chief executive Dan Labbad (pictured) said the two businesses would be sold to Aecom in November and December respectively, subject to "satisfying conditions".
Aecom's latest acquisition followed its announcement last week that it had bought South Africa-based consultant BKS and Asian consultant KPK.
In its latest set of accounts, Lend Lease said the European arm of the BP Global Alliance – a framework deal to maintain BP service stations – has a construction value of £976m between 2009 and 2014, when the framework is set to end. But it is understood that actual revenue to Lend Lease from the framework is in the region of tens of millions, rather than hundreds.
Analyst at Building Value, Tony Williams, said: "For Aecom this is part of their continued bid for world domination. It's a fantastic time to be buying and I imagine they got this at an attractive price."
He claimed the sale represented "housekeeping" for Lend Lease and was of little consequence to the overall health of its business.