Dan Labbad working out notice ahead of start next year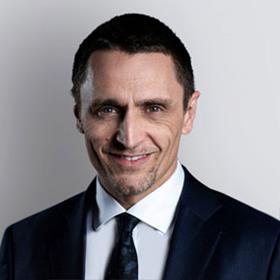 New Crown Estate chief executive Dan Labbad will take a £1m pay cut when he joins the developer from Lendlease next year.
According to Lendlease's latest annual report Labbad, who is currently the chief executive of its European business as well as its international operations, was paid a basic salary of A$1.14m in the year to last June which rose to A$2.94m once bonuses and other payments were taken into account.
In a note accompanying its renumeration report, Lendlease said it used an exchange rate of £0.57 for Labbad's pay meaning his basic salary last year was £653,000 with his total pay close to £1.7m.
The Crown Estate's latest annual report for 2017/18 shows that current chief executive Alison Nimmo was paid £622,000 which included a £247,000 bonus on top of her £335,000 basic salary.
One rival admitted: "I can't comprehend why he would leave Lendlease for a lot less money."
Lendlease's accounts show that Labbad, who is listed as a senior executive but does not sit on the firm's main board, is on a notice period of six months. A Lendlease spokesperson confirmed yesterday he would be working out his notice to ensure a "smooth transition" in the process to find his replacement.
According to its 2018 report and accounts, Lendlease's overseas operations, which also include Asia and the Americas, had revenues of A$6.3bn (£3.45bn) which included A$900m (£493m) of revenue from Europe.
Labbad (pictured) joined Lendlease in 1997.
The Crown Estate has a £14bn portfolio and manages property on behalf of the Royal Family. It owns the vast majority of Regent Street in central London.