Contractor accepts new regime 'may have different views' on future plans, including £2bn joint venture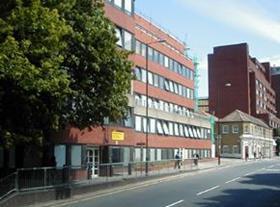 Lendlease has sought to pre-empt potential problems with the newly-elected council administration in the London borough of Haringey where it has embarked on a controversial £2bn joint venture, signed last year.
In a statement issued hours before the council's election results are announced – which are due out from 4pm today - Jonathan Emery, Lendlease's managing director of Property, said his company would work with whoever came to power following yesterday's vote.
"Regardless of the election results, the need for new homes, including affordable and social housing, is a key priority for local government," he said.
Some firms had expressed fears that Labour success in the local elections could spell the end of a number of multi-million pound contracts to build local housing and amenities.
However Jeremy Corbyn's party has not made the sort of impact it was hoping for, with the Conservatives retaining Wandsworth and notably Kensington & Chelsea, where Labour had hoped to exploit local anger at the council's handling of the Grenfell tragedy.
Emery said there was a "particularly acute" need for housing in Haringey. "This has been recognised by candidates in the run up to the election. Our partnership with Haringey is designed to build more than 6,000 homes and create more than 20,000 jobs for local people."
He accepted that councillors "may have different views on some of the plans put forward and we look forward to meeting with the borough's new leader and cabinet.
"We want to listen and discuss how we can work together to best deliver their vision and create a positive and long-lasting impact for the people of Haringey."
In January this year Claire Kober, the Labour leader of the council, resigned after an escalating row over the future of the £2bn housing scheme.