MP's final report recommends imposing diversity on large sites with masterplans and design codes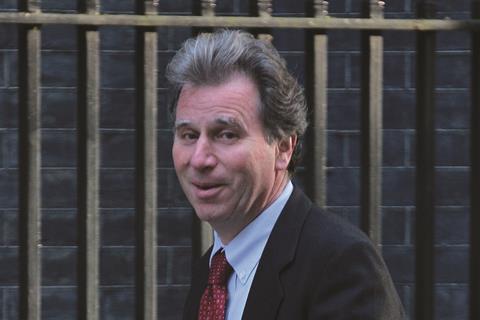 Masterplans to ensure diversity and design codes to ensure quality should be adopted for large housing development sites, as part of Oliver Letwin's recommendations to boost housing supply.
The MP also proposed new investment models based on continental planning to give councils the power to develop high-quality, large-scale neighbourhoods.
In his final report published alongside the budget yesterday he rowed back from a proposal in his interim report which threatened to break up large sites and hand them to multiple builders.
Instead he alighted on "diversity of offering" and design quality as the keys to improving build-out rates, as well as new funding models and compulsory purchase powers.
Focusing initially on sites with scope for more than 1,500 homes, he said his recommendations could be in force by 2021 if ministers approved them by Christmas.
But in his budget speech, Philip Hammond said the government would respond in the new year.
Letwin said local planning authorities in areas of high housing demand should be given powers to designate land in their local plans which could only be developed as single large sites.
New planning rules would then force developers to build a variety of housing types, though they could sell off part of their land to specialist builders.
The definition of diversity would include house type, style, size and tenure. Plots or homes would also need to be aimed at different groups such as students, older people and self-builders.
Letwin has identified the need for diversity on large sites as the way to increase absorption rates, allowing developers to build more houses faster without their profits being hit.
Letwin also recommended the creation of a National Expert Committee which would advise local authorities on the interpretation of diversity requirements and arbitrate disagreements between local authority and developer.
The RIBA and other professional built environment bodies would be invited to nominate members, as well as house builders and those involved in custom- and self-build.
It could be modelled on the quality review panel established by the London Legacy Development Corporation at the Olympic Park, said Letwin.
Developers with planning granted before the new rules come into force would be encouraged to adopt a similar approach. This would happen by making any government funding for those projects dependent on compliance.
Letwin acknowledged that planning rules can only go so far and that developers would "still have significant commercial incentives to optimise their own profits by 'arguing down' the level of diversity".
To tackle this, he suggested primary legislation to help local authorities play a more active planning role by giving them "explicit statutory powers to draw on precedents in England and on models of development which are entirely familiar in much of continental Europe".
He said bodies such as mayoral and urban development corporations and Homes England should be encouraged to go beyond "mere compliance" and proactively create "models of well-planned diversity" on the sites they control.
He acknowledged most local authorities do not have statutory vehicles capable of governing the development of large sites in areas of high housing demand.
"Clearly, if we are to see in future the greatest possible well-planned diversity on these sites, it would make abundant sense to empower local authorities to establish a new form of development vehicle which could perform this role in England as their counterparts so often do elsewhere in Europe," said Letwin.
He proposed new legislation to make it possible for councils to establish "a new form of development vehicle to develop the site through a masterplan and design code which increases the diversity and attractiveness of the offerings on site and hence its build-out rate".
He proposed two possible models – a local development company (LDC) or a local authority masterplanner (LAMP). Both would create a masterplan and design code before bringing in private investment to develop the infrastructure.
There are approximately 107 sites of more than 1,500 units in England which have permission for approximately 393,000 units.
Letwin said: "A threshold of 1,500 units for large sites accordingly seems sensible as a way of ensuring that the changes have a noticeable effect on building rates as a whole, while also ensuring that the National Expert Committee is not overwhelmed in the early years of its work."
Mark Farmer, chief executive of Cast, which is advising the government on its construction and housebuilding strategies, said the report could be one of the most significant interventions into the land market since the Land Compensation Act in 1961.
"The government is now faced with a clear recommendation from a standing Conservative Member of Parliament to adopt primary legislation to enable a new breed of development corporation or, indeed, Homes England armed with compulsory purchase powers linked to limiting land value uplift to a fixed multiple of circa 10 times existing use value through new 'large site diversity planning' rules," he said. "The variance to adjacent open market values could fund infrastructure and greater community benefits."
John Acres, president of the Royal Town Planning Institute, welcomed Letwin's recommendations as a "much overdue strengthening of public sector planning" but said they should be extended to a much wider section of the housing market, not just the largest sites.