Manchester contractor Vermont has stopped work while investigation carried out
The developer behind two schemes in Liverpool stalled by the arrest of its founder has said it will provide an update on their progress later this week.
Elliot Group's £250m Infinity and £100m Aura schemes were suspended in January after the projects' preferred debt funder, Maslow Capital, pulled out after the police began an investigation into the developer's founder Elliot Lawless (pictured).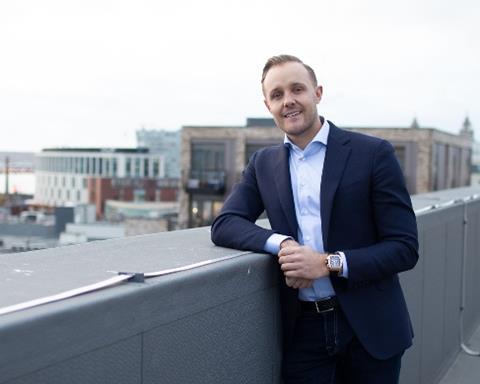 The move prompted Lawless, 32, to write letters to investors warning them he would give the projects four weeks to raise the funds needed to keep them going.
A spokesperson for Vermont, the Manchester contractor building both schemes, told Building: "Talks are progressing with funders for both projects and an extension has been agreed with Elliot Group to allow sufficient time to resolve the current issues."
Last month, Vermont said it had stopped work on the two jobs while the police investigation is carried out.
A spokesperson for Lawless said Elliot Group would provide an update on the fundraising efforts this Friday.
Work started on the 38 storey Infinity tower, the first phase of a three-tower residential scheme, in March last year, with Aura, a student accommodation scheme, due to be completed this September. They are among at least 20 projects currently being built by Elliot Group across the North-West.