A look at what the winning mayors have pledged in four key city regions in England
Last week's local elections show that in four key areas in England the incumbent city region mayors all came out on top, suggesting voters approved of their manifestos promoting ambitious development plans.
So what do the mayors have planned for Greater London, Greater Manchester, West Midlands and Tees Valley? Here we look at their pledges on construction, housing and infrastructure.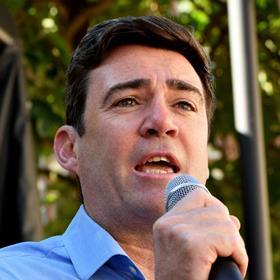 Andy Burnham, Greater Manchester - Labour hold, vote share 67%
Burnham has promised to work with councils and housing associations to build 50,000 new affordable homes by 2037, including 30,000 zero carbon homes for social rent. He has said that a detailed plan will be set out for how, where and when the social rent homes will be built by the end of this year.
In a bold move, he has said that all new developments in Greater Manchester must be zero-carbon to receive planning permissions from 2028 at the latest. Burnham has also committed to a region-wide retrofit programme for home to improve energy efficiency.
For infrastructure, Burnham's flagship scheme is a rebranding of the region's public transport network as the Bee Network, named after the city's bee symbol. It will see a London-style bike hire system using a tap in/tap out system and integrated with tram and bus networks. He has also floated the idea of integrating the city's metro and train networks, which he said will be a crucial step to 'levelling up' Manchester with the capital.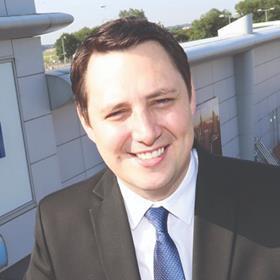 Ben Houchen, Tees Valley - Conservative hold, vote share 73%
The 34-year old Houchen's landslide win means he now has a stonking mandate for his second term in office as mayor of the Tees Valley Combined Authority. Houchen played a key role in lobbying for the creation of a freeport at Teeside, which he claims will create 18,000 skilled jobs.
His last term saw the majority of the former Redcar steelworks brought into public ownership, with the 4,500 acre site now set for major development. BP is already building a factory on the site which will manufacture 107m long blades for offshore wind turbines.
Labour candidate Jessie Joe Jacobs, who came second with 27% of the votes, had promised more trains, buses and cycle routes as part of a new integrated transport system, and had pledged to fight for a new battery-producing 'gigafactory' for the region. Houchen has also supported a gigafactory, writing a letter to Tesla founder Elon Musk in December last year urging him to build one of his plants in Teesside after construction at the preferred site in Germany was stalled by environmental protestors.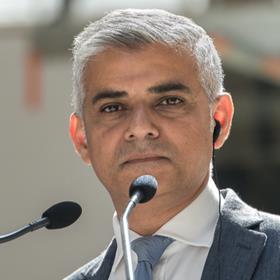 Sadiq Khan, London - Labour hold, vote share 55%
Khan will stay in office for another four years after the mayor secured a second term in a surprisingly close scrape with Conservative candidate Shaun Bailey. His housing policies include a requirement that 35% of the homes in all new developments must be affordable, and has promised to build 10,000 new council homes in the capital.
He also signalled he would pilot a new "City Hall developer" to start directly building low-cost homes in the capital and that he would give his housing and land directorate "first refusal" on suitable land owned by Transport for London.
He has supported a green retrofit scheme, and wants to build a "leading centre" to pilot "innovative and deep" approaches to retrofitting properties.
His promises on transport are less specific following turmoil at TfL during the pandemic resulting in a £1.8bn government bailout after passenger numbers plummeted. Khan said that he wants to restart the mothballed Bakerloo Line extension and Crossrail 2 schemes "when the time is right" and has promised to lobby for government funding for a DLR extension to Thamesmead.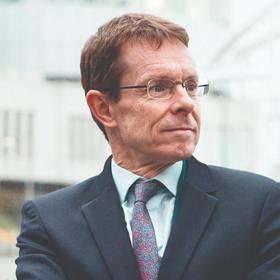 Andy Street, West Midlands - Conservative hold. Vote share: 54%
Street has won a second term in office on a manifesto which promised to transform the region into the "national leader" for construction and engineering. This includes doubling transport spending in the region with plans to open at least four new metro stations as part of plans for a tube-style West Midlands metro network unveiled last year. He has also said he wants to reopen five rail stations closed during the Beeching cuts and progress plans for another 18 new stations across the region.
He said he wants to use a £400m government fund to build thousands of new homes, although he has not committed himself to a specific target. Like Burnham and Khan, he has also supported a "massive" retrofit programme to improve the energy efficiency of homes and said he wants to attract modular housing factories to the region as part of efforts to make the region greener.