Countryside's results show impact of pandemic after just one week of lockdown
Housebuilder Countryside has released half-year results to the end of March showing the scale of impact of the coronavirus pandemic in just the first week of the lockdown.
Reporting interim pre-tax profit down one third to £43.7m, the business said its figures had been hit by the failure to complete around 90 sales and a number of land deals by the end of March at its private housebuilding arm due to lockdown restrictions which came into effect on 23 March.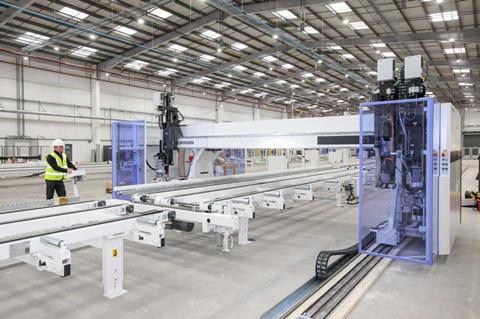 In addition, its partnerships business, which sells homes to local authorities and housing associations, saw a reduction in total completions "driven by lost business in the second half of March due to the UK lockdown and cessation of site activity".
It said this resulted in a hit to operating profit of around £25m, with the housebuilding business's operating profit falling by 57% to £20.6m, and its partnerships business's profit down 21%.
The firm reported turnover overall of £481m, down 5% on the £507m reported in the same period last year.
Countryside this week recommenced operations on four out of five of its sites and had re-opened its modular housing factory with which it supplies its partnerships business. It also said that it is still committed to open a second, larger modular factory next year as it was "important that we continue to plan for the future".
Iain McPherson, group chief executive, welcomed the government's decision to restart the housing market, but said that "the outlook remains highly uncertain".