Queen's bank believes prices for prime London homes will remain flat for the next couple of years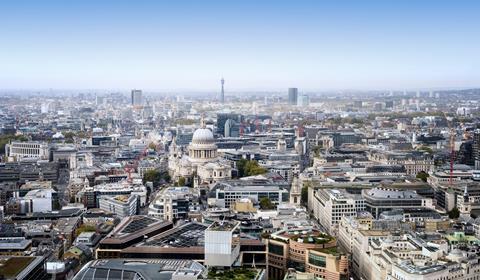 There is a "real risk" of an oversupply of homes worth between £1m and £10m in the capital due to a wave of developments, the Queen's bank Coutts has said.
More than 7,500 new homes are currently under construction, with Battersea accounting for 22% of these new building, while another 19,000 have received permission to start building across 15 areas in the capital.
Coutts reports in its latest London Prime Property Index that this slew of new luxury homes could mean an increase in listing times for them and higher discounts than on existing homes.
Sales for the final quarter of 2017 were down 9% compared to the last quarter of 2016, but up 1.1% on the third quarter of last year.
Looking ahead, Coutts expects prices across prime London markets to remain relatively flat for the next two years as Brexit negotiations continue with confidence likely to return to the market after 2020 releasing pent-up demand that could see prices rise quickly.
George Toumbev, head of lending propositions at Coutts said: "We encourage buyers to remain cautious about this part of the market and to be mindful of the local market prices for existing property in the area."