HA Marks due to finish lodge at premier carp fishing site this summer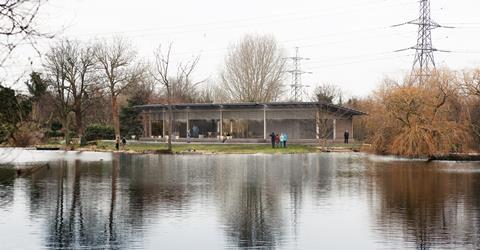 South London builder HA Marks has begun work on a new fishing pavilion near Slough.
The lodge at Farlows Lake, a carp fishery between the Berkshire town and Hayes in west London, will replace a temporary building made from containers.
The £550,000 scheme has been designed by London practice Waind Gohil & Potter Architects and comprises a largely a pre-fabricated modular single storey timber structure that has been designed to fit in with the surrounding country.
The lodge will include a tackle shop, café, wash rooms and office space. Farlows Lake said fishermen will be uninterrupted by the building work which is due to finish this August.