Current payment plan runs out in 2038
Paying for Crossrail will take longer than previously expected, London businesses have been warned.
In April 2010, then London mayor Boris Johnson introduced a 2p business rates supplement (BRS) to help pay for the line. The supplement was expected to run until 2037-38 and raise around £8bn.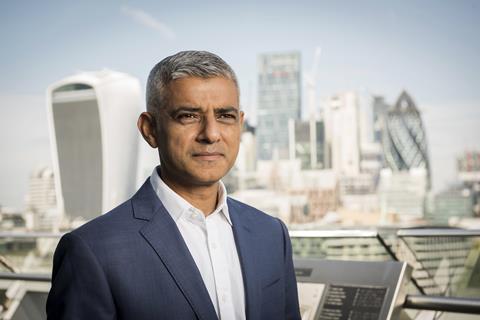 But a new mayoral decision signed off by Sadiq Khan's office at the end of last month has said the BRS levy could be extended after it was revealed last November that Crossrail needs up to an extra £650m to complete the railway.
It said: "Discussions are taking place between the Greater London Authority, Transport for London and Department for Transport as to how this additional contribution could be funded and financed.
"It is possible that any agreement reached might result in a further call on BRS revenues thus requiring the duration of the supplement for Crossrail 1 to run for an additional time period beyond that expected."
It said the terms of any agreement would be confirmed in a separate mayoral decision once discussions between the three groups had been wrapped up.
Last week Transport for London commissioner Mike Brown confirmed that the capital will be required to find the missing money to complete Crossrail.
The news that Crossrail's BRS could be extended is also another blow for the scheme's sequel.
Last January, the London Assembly's budget and performance committee said plans to divert business rates and levies from Crossrail 2 into Crossrail to cover its rising costs raised serious issues for the former.
At the mayor's most recent question time before the London Assembly, Khan admitted that dipping into Crossrail 2's funds to pay for Crossrail 1 would have an adverse an impact on finances.
He said: "Unless there are other ways of agreeing with the government on how construction will be funded, London will not be able to pay 50% without delaying Crossrail 2."
Crossrail 2 is expected to cost at least £30bn and will run north-south through the middle of London via a new central core starting at Tottenham and heading south to Clapham Junction.
Khan (pictured) said the GLA would hold discussions with the government ahead of this year's spending review to explore options on how to take Crossrail 2 forward.