Crown Estate and Battersea Power Station Development Company react to market heating up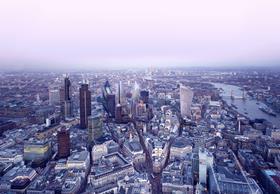 London developers are opening up their pipelines to a greater number of contractors as the market heats up, according to the Crown Estate and Battersea Power Station Development Company (BPSDC).
Speaking at the Built Environment Networking event on Major London Developments last week, Alastair Smart, head of development and project management at the Crown Estate, said his organisation had "shifted its procurement strategy" to "spread the net a little further afield" when hiring contractors.
Smart explained this was partly due to contractors "becoming a little more choosey" when bidding and "some upward pressure" on tender prices.
But Smart warned suppliers not to get carried away: "I think the market might be in danger of talking itself up. All of us have had hard times over the past five years. Now we need to work together."
David Twohig, head of design and placemaking at BPSDC, said his firm will also "have to look at more potentials" when selecting contractors for the next phases of the redevelopment of the iconic Grade II* listed Power Station.
Also speaking at the event, Oliver Gardiner, head of development management for Land Securities' London portfolio, said the developer had procured most of its pipeline, but recognises on upcoming tenders "there needs to be a lot more due diligence and working with the contractor side by side."