L&Q deal with Trafford Housing Trust will create nearly 100,000-homes group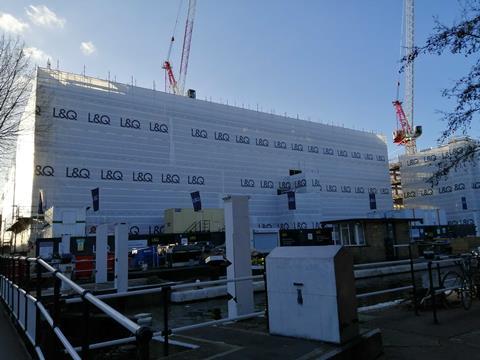 London housing association L&Q is to buy Trafford Housing Trust in a deal that the pair have said will unlock billions of pounds of investment in the North-west of England.
Announcing the acquisition, terms of which were not revealed, L&Q's chief executive David Montague said Sale-based THT would act as a gateway to the region, where L&Q wanted to build more homes for social rent.
L&Q and THT said they would "work closely with local authorities in the North-west to ensure that both new and existing homes meet local needs, including homes for the over-55s and for those with specialist needs".
The deal is expected to complete in June this year, subject to due diligence, customer consultation and the creation of a five-year business plan.
THT, which operates 9,000 homes, has been in a joint venture with L&Q for two years, starting construction on 679 homes with another 1,493 in the pipeline.
The two housing associations said the deal would unlock £4bn of investment in the North-west through the pair building 20,000 homes in the next decade, at least half of which would be affordable.
While there would be no compulsory redundancies as a "direct result of the acquisition", L&Q said, it expected there would be savings "by removing duplication and increasing efficiencies".
Based in London, L&Q said the capital and surrounding areas would remain a major focus for growth. But the THT deal would give it access to the North-west and would play a key part in delivering its target of 100,000 new homes over the next 10 years.