Khan says government has turned down request for meeting over power network problems stalling 'thousands' of homes in west London
The mayor of London has raised "urgent" concerns that a capacity issue in the power network in west London is threatening to hold up construction of "thousands of much-needed homes".
A spokesperson for Sadiq Khan said he was "very concerned" about the problem, which has seen developers of sites of more than 25 homes told by utilities firms that they may need to wait for years, and even as long as 2035, before receiving a power connection.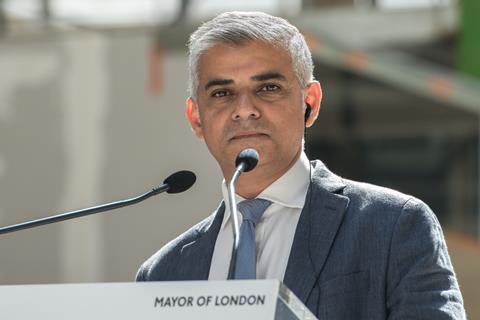 Khan's comments come after the Greater London Authority recently wrote to developers warning them about apparent constraints in the power network, caused by a recent spate of data centre builds in the M4 corridor, which were affecting the delivery of schemes in large parts of Hillingdon, Hounslow and Ealing.
A spokesperson for the Home Builders' Federation said that restricting access to power by new developments was "not proportionate", and called on the government to ensure utility providers were meeting their responsibilities.
According to the GLA document sent to developers, Scottish and Southern Energy Networks (SSEN) operates the network in the affected west London area. The document says: "The GLA has been notified that major new applicants to the distribution network (over circa 1MVA), including housing developments, commercial premises and industrial activities will have to wait several years to receive new electricity connections.
"The GLA understands that recent applicants to the SSEN distribution network are receiving quotes, setting out that there is currently not sufficient electrical capacity for a new connection, for several years (most recently, up to 2035)."
The document made clear that the definition of "major new applicants" to the distribution network affected developments of 25 homes or more. It also explained that the issue had arisen due to a "rapid influx of requests for new electricity connections throughout west London from data centre operators" seeking to co-locate next to fibre optic cables along the M4 corridor. Data centres, it said used large quantities of electricity, "the equivalent of towns or small cities", to power servers.
The GLA spokesperson added that Khan had written to the Business, Energy and Industrial Strategy department "weeks ago" requesting a meeting to discuss the issue, but that the meeting had been declined. The spokesperson said: "Sadiq wrote to the government weeks ago requesting a meeting to discuss electricity capacity in west London but the request was declined. In the midst of a housing crisis, he is calling on ministers to work with him to resolve this issue urgently.
"The mayor is very concerned that electricity capacity constraints in three west London boroughs are creating a significant challenge for developers securing timely connections to the electricity network, which could affect the delivery of thousands of much-needed homes.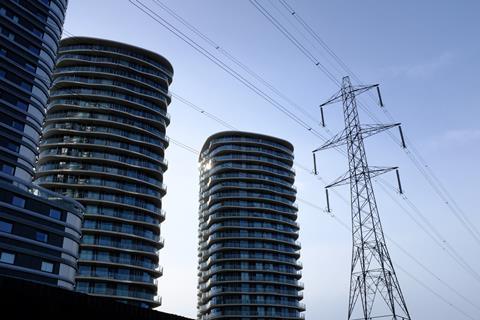 The spokesperson said Khan was working closely with power network providers to "seek solutions to mitigate the potential delays and unlock the issue".
The issue is not thought to impact upon the ability of local authorities to grant planning permissions, but simply the ability of developers to build out schemes which they have permission for.
A spokesperson for the HBF said: "As with the nutrients in rivers issue, where the impact of new build housing is minimal, preventing housing delivery as a solution to this issue is not proportionate.
"We would urge government to ensure its agencies and utility providers are meeting their responsibilities."
"If we are to meet housing targets and deliver the government's ambition to move away from gas heating systems by 2025, we must ensure the electricity network has the capacity to supply these desperately needed new homes."
SSEN was contact for comment. In response, Building was sent a comment in the name of the Energy Networks Association, which represents the UK and Ireland's energy networks businesses.
It said the constraints faced in west London were an "isolated circumstance" caused by a quick and concentrated expansion of demand from growth in data centres, which was far higher than forecast.
"Electricity networks are using every tool available, including deploying innovative technologies, to accelerate connections and ensure that future demands are managed as efficiently as possible.
"There is significant collaboration across the industry, the Greater London Authority and with the housing developers themselves to address these challenges, but a long-term approach to investment is needed. We're in dialogue with Ofgem to make changes to their reactive regime and ensure that where new infrastructure is needed network companies can build it once and build it right."
A spokesperson for the Department for Levelling Up, Housing and Communities, said: "We are aware of this issue and will support National Grid, SSEN and the Greater London Authority as they work to ensure the right infrastructure is in place to deliver the homes we need in the future."
BEIS has been contacted for comment.