EC Harris annual report finds £38 billion in developments on the blocks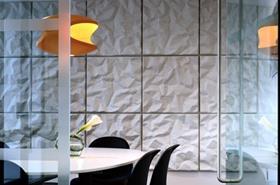 The capital's pipeline of top-level home developments has surged significantly in comparison to last year, with some 15,000 units earmarked for development over the next decade.
According to the latest London Prime Residential Development Pipeline report from consultant EC Harris, the pipeline has increased by 70% since 2011, with around 125 schemes at various stages of site-acquisition, planning and construction.
It said the combined value of the developments was in excess of £38bn and represented a total floorspace of some 20 million ft2 – equivalent to the size of the Olympic Park.
Mark Farmer, EC Harris head of residential, said the size of the pipeline was a reflection of a massive vote of confidence in London and in the UK that would only have been enhanced by the Olympics.
"London prime residential continues to act as a magnet for global investment, and offers clear opportunities for properly organised and funded developers and investors to generate healthy returns," he said.
"However, this positivity is tempered by some notes of caution. There are significant risks to the realisation of the pipeline including the sustainability of the unprecedented levels of international investor and sales demand fuelling the lower end of the prime market, a lack of development funding and a scalability of specialist development skills needed to deliver these opportunities."
According to the report, Fulham and Chelsea were the locations for one-in-four of the units in the pipeline, followed by South Bank developments, which represented 17%.
EC Harris said 2016 appeared to be the peak year for delivery, with schemes totalling circa 3,800 units in a race to progress and come to market in that year alone. However the report said that to achieve the potential peak pipeline rate of development for 2016, an eight- to 10-fold increase in development capacity would be required and a significant increase in development funding would also be needed.
Farmer said such factors would effectively act as a funnel through which supply was likely to be controlled naturally and would probably smooth out any potential "bubble" in 2016-2017.
He concluded: "In reality it is the lower end of the prime London market that bears the greatest risk of demand slowdown in the future relative to potential oversupply.
"Developers working in this market need to work hardest to define and differentiate their product, refine their sales and marketing strategies and have a cautious and controlled delivery strategy which can react to variable rates of sale and external circumstances."