Client Thames Water starts global search for investors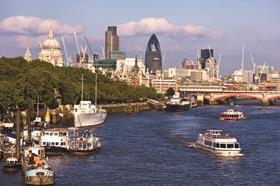 A worldwide search has been launched for investors to back the company that will build London's £4.2bn super-sewer.
Investors from around the globe have been invited to take part in a tender to help finance the 25km Thames Tideway Tunnel, which is designed to prevent millions of tonnes of untreated sewage discharging into the tidal River Thames.
Bidders will have an opportunity to invest a collective £1bn of equity in a new infrastructure provider (IP), which will take on funding for the project that until now has beenled by Thames Water. The bulk of the project's financing will remain on the water company's balance sheet.
The successful bidder for the IP will be announced in early 2015, at the same time as the main works contracts are confirmed. The IP will then take on the contractual agreements with the construction companies. Preliminary works and tunnelling are due to start in 2016 and 2017 respectively.
The main works packages for the Thames Tideway Tunnel have been split into east, west and central sections, the latter of which will be the biggest tunnelling contract in the UK since Euro Tunnel.
Mike Gerrard, managing director of the Thames Tideway Tunnel, predicted that the project would attract foreign and domestic investors.
He said: "This is a first for the UK, and we've already had a lot of interest from investors who want to be involved in this world-leading project with a vision of providing vital infrastructure for London."