Sadiq Khan says he expects mothballed scheme will eventually get built
The arrival of HS2 services from the north of England will mean Crossrail 2 will have to be built, the Mayor of London has said.
Sadiq Khan said it was "highly likely" the capital will need the £33bn railway to deal with an influx of demand at Euston station.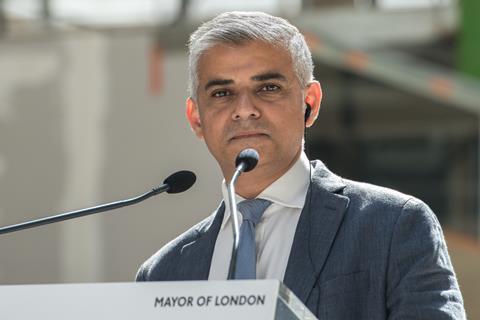 Earlier this month, Transport for London (TfL) commissioner Andy Byford confirmed the scheme and the extension of the Bakerloo line had officially been put on hold because of the pressure on public coffers following the covid crisis.
But Khan told London Assembly members: "It is highly likely that Crossrail 2 will still be needed in future to support London's growth and TfL has previously demonstrated the case for the scheme.
"The Crossrail 2 team is working closely with the DfT on a timetable for a refresh of the Crossrail 2 safeguarding directions to protect the scheme's latest proposed design from future conflicting development."
He said passenger numbers coming down to the capital once phase 2b of HS2 opens up would drive the case for getting on and starting Crossrail 2.
"The opening of HS2 phase 2b is the point at which we anticipate demand at Euston will increase significantly.
"However, the level of demand could be further impacted by potential future changes to travel patterns as a long-term effect of the pandemic."
Phase 2b is the section of the railway that will run from the Midlands through to Leeds in the east and Manchester in the west.