Jones handed over to Adrian O'Hickey in January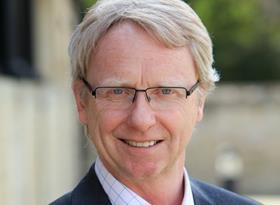 Long-standing Ridge senior partner Phil Jones has retired after 37 years at the firm, with 17 spent leading the company.
He handed over to new senior partner Adrian O'Hickey in January.
Jones joined Ridge as a graduate quantity surveyor in 1978, when the firm employed just 30 people. As senior partner from 1998, he oversaw a period of expansion that saw the firm grow from 100 staff to 435-strong, with a turnover of more than £35m last year.
Jones also oversaw several acquisitions, including five in the past ten years, the most recent of which was the acquisition of engineer Upton McGougan last year.
Jones said: "When I joined Ridge you knew every staff member's name and there was a real family atmosphere. These days the business is too big to know everyone's name but I'm pleased to say that the ethos is the same.
"We remain a less corporate and more caring business. I'm really looking forward to watching how Ridge develops in the future."