Trade creditors could recover less than 0.5p in the pound for debts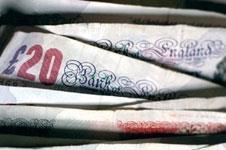 Contractor Longcross Construction owed a huge £51m to trade creditors when it collapsed, according to the latest statement from administrator Deloitte.
The administrator's latest progress report said that these unsecured creditors can expect to recover just 0.4-1.2p for every pound owed.
The previous estimate by administrator Deloitte, made in August last year, suggested the firm owed £30m to creditors. Deloitte's latest report did not say why the figure had increased so sharply.
However, the document did say that the value of work in progress payments received had "in some instances" been substantially below book values because "a number of counter claims have been received from clients on projects where the Company ceased work partway through contracts."
Retail contractor Longcross collapsed into administration in June last year with the loss of 140 jobs. The firm turned over £156m in the year to March 2015 according to the unaudited management accounts of the business.
The administrator confirmed it had engaged law firm W Legal to fight a £1.16m claim against a subcontractor related to remedial work on a project in 2013. The administrator has previously confirmed this claim is being made against SME engineer GGA, based in Sevenoaks.
The administrator said it had managed to recover a total of £2.4m from creditors, of which the vast majority - £2.3m – came from VAT refund from HM Revenue & Custom. The administrator has billed for £516k of fees, with total administration expenses more than £750k.
It said Longcross' bankers had received £2.6m of the £6.2m owed, and preferential creditors, whoc are owed £202k, are expected to be paid in full.