House of Lords committee also advises appointment of a built environment tsar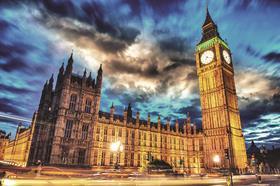 A House of Lords committee set up to look at housing policy has warned the government will fail to hit its target of building 240,000 homes a year if it relies on private developers alone.
The report, published today, urges the government to give local authorities and housing associations more money and flexibility so they can deliver homes themselves in order to boost the country's overall number of housing completions.
It also calls for creation of a chief built environment advisor, who would integrate policy across central government departments, act as a "champion for higher standards" and "promote good practice."
The report also calls for the government to reverse its decision to remove the zero carbon homes policy and the Code for Sustainable Homes.
It says the decisions to axe the policies are "likely to add to long-term housing costs through a reduction in energy efficiency" and adds there is "no clear evidence that they will lead to an increase in housebuilding."
Commenting on the report, chairman of the committee, Baroness O'Cathain, said: "It is increasingly clear that we need to build more houses in England and we wholeheartedly support that objective.
"However if we build those houses in the wrong place, to a poor standard, without the consent of local communities we are only storing up future misery for the people in those houses and others nearby.
"That is why we are recommending local authorities are once again empowered both to build new homes of their own, and to ensure all developments are of a suitably high quality.
"Spending a little bit extra on good quality design at the outset can avert massive costs to people, society and government in the long-run."