New rules announced by the GLA will see routes designed to minimise danger to cyclists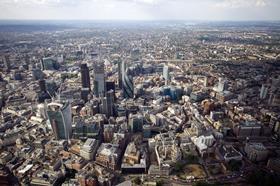 Construction lorries driving into London have been told to stop making left-hand turns as part of efforts to avoid deadly collisions with cyclists.
Under new rules to improve safety drawn up by the Greater London Authority, lorries will be required to drive routes which minimise the left turns they make when driving to construction sites.
The statement by Transport for London said: "For future major construction projects, GLA planning powers will be used to strictly prescribe the routes which HGVs serving them can follow - requiring, for instance, that they avoid a road heavily used by cyclists or take a route that minimises the number of left turns, the most dangerous manoeuvre."
The new rules will also see lorries required to have bigger windows to improve their lines of sight and side guards to stop people being dragged under the wheels.
Speaking about the new rules Mayor of London Boris Johnson said: "A very disproportionate share of cyclist deaths and serious injuries are caused by lorries, and today's scheme will undoubtedly save lives.
"But this big step forward is only one element of my work to protect cyclists and pedestrians from lorries. I announce today that I propose to require further safety modifications to all HGVs in London, including the retrofitting of bigger side windows to further reduce the driver blind spots that contribute to so many tragic accidents."