Mark Wild is on loan from Transport for London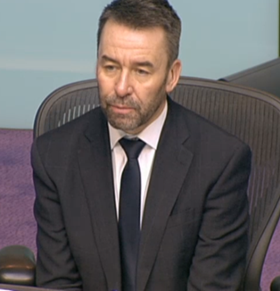 Transport for London has moved to find a permanent replacement for Mark Wild who was transferred across last November from his position as boss of London Underground to Crossrail chief executive.
Wild, who has been managing director of the Tube for more than two years, had been expected to return once Crossrail is completed. He was seconded to Crossrail after previous boss Simon Wright stood down.
Transport for London then appointed Nigel Holness as interim managing director for London Underground.
But now TfL has made a permanent replacement for Holness, who has left to take up a position running Metro Trains Sydney which he had previously deferred.
The appointment of Andy Lord, who was Heathrow's head of operations for seven years, means Wild will not return to his former job.
But a spokesperson for TfL said Wild will still return to London's transport agency once the central section of the Elizabeth line opens – which is due in late 2020 or early 2021.
Lord will take the reins at London Underground, as well as TfL Engineering, from 4 November this year.