Mark Wild is joining on loan from London Underground
Transport for London and Crossrail have announced that Mark Wild will join Crossrail as chief executive, with the company's current boss Simon Wright announcing he will be stepping down a week after the project was given a £350m boost by government.
Wild, who is the managing director at London Underground, is joining on a temporary basis.
He will return to his role at London Underground once the Elizabeth line has opened through central London.
He will initially work alongside Wright, who is stepping down "as planned" according to TfL. He has held the position for eight months.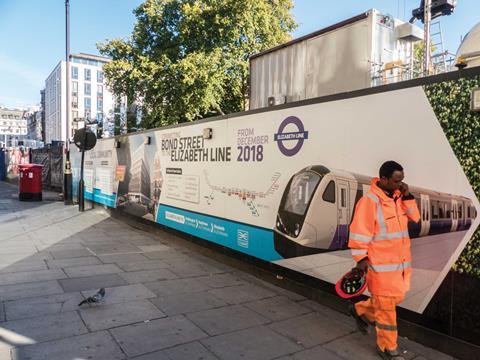 While Wild is at Crossrail, London Underground director of network operations Nigel Holness will step up to the role of managing director. He will then take up his previously announced position of deputy chief executive for Metro Trains Sydney at a later date.
Last week the government announced it had pumped £350m into Crossrail to keep the £15bn project on track after it was revealed in August the high profile transport scheme was likely to be delayed by up to a year.
Described by the Department for Transport as an "interim measure", the loan will take the form of short-term repayable financing made available to the Mayor of London's office for the remainder of the current financial year.
"This will ensure that full momentum is maintained behind Crossrail," the government added.