Stephen Jeffery has been with Nova Victoria builder for 22 years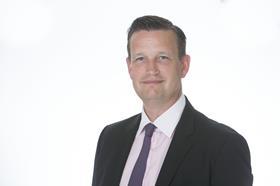 Nova Victoria builder Mace has appointed its first ever chief technical officer.
Stephen Jeffery (pictured), who currently runs the firm's M&E division and serves as the company's technical services director, is set to take on the role.
Jeffery, who will continue his current roles alongside his new job, will oversee a single technical team that will work across Mace's development, consultancy, construction and operations divisions.
The team, which will bring together specialists in engineering, design, BIM, digital and a number of other disciplines, will have responsibility for BIM and digital, managing the design process, modern methods of construction, productivity measurement and improvement and improving Mace's supply chain.
Jeffery will report directly to Mace's chief executive Mark Reynolds.
Starting with Mace as an M&E project manager, Jeffery was appointed as a director in 2005 and has been with Mace for nearly 22 years.
He has worked on some of the firm's largest projects including Renzo Piano's Shard and the More London development near Tower Bridge masterplanned by Foster + Partners.