Mark Reynolds takes up position today
Mace chief executive Mark Reynolds has been appointed the new co-chair of the Construction Leadership Council.
He takes over from Andy Mitchell who has stepped down to concentrate on the Tideway London scheme which he has been in charge of since summer 2014.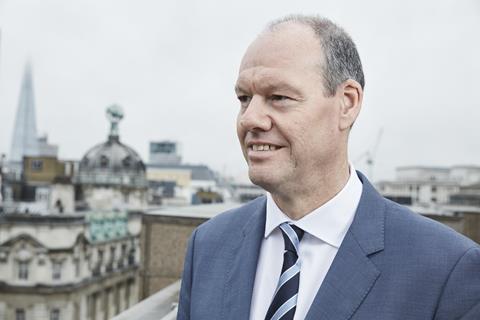 Reynolds, who will share the role of chair of chair with construction minister Lee Rowley, takes up his new position today (Thursday) and will be joined by Richard Robinson, the chief executive of Atkins UK, who has been hired to a newly created role of deputy co-chair.
Reynolds has previously jointly chaired the CLC's People & Skills work stream as well as help co-ordinate its response to the pandemic. He also chairs the government's Construction Skills Delivery Group.
He said: "I have seen first-hand how the CLC can make a real difference for companies across the whole of the industry. We have faced – and continue to face – challenges that no one organisation can tackle on its own, such as the cost of inflation and impact of rising energy prices; global supply chain pressures and ensuring our collective progression to Net Zero."
The CLC was created in 2013 to work between industry and government to help the industry improve efficiency, skills and growth.