Mace boss Stephen Pycroft hits out at government over restrictive Olympic marketing rules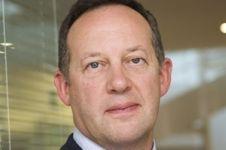 Mace chief executive Stephen Pycroft has hit out at the government for failing to act to relax strict marketing rules preventing firms from promoting their involvement in the 2012 Olympic Games.
Pycroft said the firm was prevented from speaking about lessons learned by CLM - the Olympic Delivery Authority's (ODA) delivery partner which comprises Mace, CH2M Hill and Laing O'Rourke - by the no marketing rights protocol, enforced by the London Organising Committee of the Olympic and Paralympic Games (LOCOG).
Building has used its 2012 campaign to highlight complaints from firms that the protocol has gagged them as they seek to capitalise on their achievements.
Pycroft said a document had been prepared by CLM on the lessons learnt through the delivery of the Games, but "there is an embargo on it and we can't talk in any way shape or form about our involvement in the Olympics".
"There are some interest findings whether it be about working together, about how the approach should be delivered – it's really interesting reading," he said.
This month a report by ODA chair Sir John Armitt recommended the government urgently ease the marketing rules.
However, the government said it would not act until the end of the year. Pycroft said: "I find it unbelievable that the government won't relax the embargo and allow people to promote the role they have played in delivering what everyone can see is a fantastic project."
"How the government can't allow UK construction to promote what is one of the best delivered UK infrastructure projects in the last 20 to 30 years I do not know.
"And then they talk about trying to promote UK construction abroad whilst they won't let us promote our work in the Olympics."