Hannah Vickers starts at firm in July
Mace has brought in the chief executive of the Association for Consultancy and Engineering Hannah Vickers to a new role of chief of staff.
Vickers will join the firm in July and has been tasked with making sure its 2026 business strategy is implemented.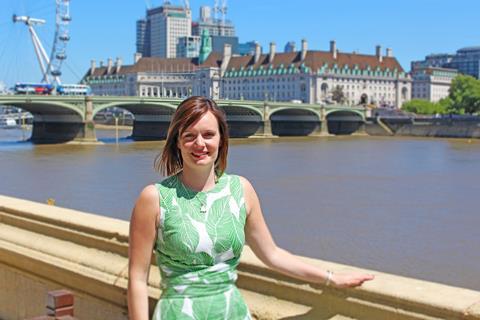 Under this, Mace is targeting turnover of £3bn which, if achieved, will have seen the firm hike income up by more than three-quarters from its current £1.7bn.
Vickers join the ACE three years ago from the Institution of Civil Engineers and before that worked for Infrastructure UK, which was part of HM Treasury and the Environment Agency.
A civil engineer by background, Vickers will report to chief executive Mark Reynolds who said: "Our new 2026 business strategy has set some very bold and ambitious goals for Mace over the next five years.
"Hannah is a highly effective leader who has delivered a number of major industry change programmes over her time at ACE and has advised Ministers at HM Treasury on infrastructure delivery policy."
Under its 2026 plans, Mace is expected to go on a recruitment drive with staff numbers set to hit 8,000 from the current 6,000 while the firm is targeting a 20% growth in margins every year.
It also wants to see 10% year-on-year revenue growth, with 90% of its work to be delivered using modern methods of construction. It also wants to cut carbon emissions 10% year-on-year as well as reduce its gender and ethnicity pay gap by 10% every year.
The ACE said it has begun the hunt for Vickers' successor.