Former chief executive left hospital last week
Mace group chairman Steve Pycroft has been discharged from hospital after being treated for coronavirus.
The 61-year-old was allowed to go home last Thursday after being admitted last month to Wexham Park Hospital in Slough with covid-19.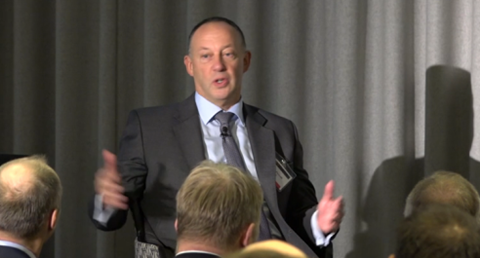 In a statement, Pycroft said: "It has been a worrying time for my family but I am now at home recovering and feeling much better."
According to a World Health Organisation report, published in February, on the coronavirus outbreak in China, patients with a mild dose of coronavirus took two weeks to recover from the disease while those deemed to be critical or severe cases took between three and six weeks.
Pycroft, who was made group chairman in a boardroom rejig earlier this year, added: "I would like to take this opportunity to thank all the nurses and doctors who worked tirelessly around the clock to care for me – and to so many people at Mace and across our industry for their support.
"This is an incredibly difficult time for everyone and it is vital that we work together as an industry to ensure that we remain resilient in the face of the challenges we continue to face."
Bradford-born Pycroft, who owns 14% of the business, joined the firm in 1993 and led a management buy-out of the company eight years later.
He stood down as chief executive at the end of 2012, having overseen Mace's transformation into a main contractor following its work on the Shard which was developed by Sellar.