Ian Wylie, deputy chairman, was last remaining founder working at contractor
Ian Wylie, Mace deputy chairman and one of the company's founders, has died aged 78.
Wylie (pictured), who alongside other colleagues from Bovis was part of the team that founded Mace in 1990, passed away following a short illness on 4 July.
He was a key figure at Mace over the last 30 years and the last of the five founding directors of the business who still worked for the company.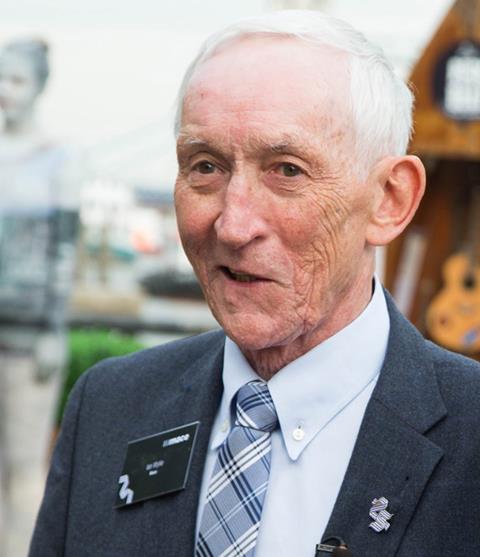 As Mace grew, Wylie took a key role across a huge number of Mace's high-profile projects including leading on early schemes like the construction of the Gatwick South Domestic Terminal.
He was also project director for Merrill Lynch's European HQ building on King Edward Street in the City of London.
In 2001 Wylie took on a non-executive role, stepping back from the day-to-day running of Mace but still took responsibility for a significant portion of Mace's overseas growth in the 2000's.
This included key roles on the construction of the Marina Bay Sands Hotel in Singapore and the Venetian Cotai in Macau – at the time one of the largest buildings in the world.
Over the last 10 years, Wylie took a role of strategic counsel for Mace's leadership team, providing mentorship and advice to executive chairman Stephen Pycroft and chief executive Mark Reynolds.
Commenting on Wylie's passing, Reynolds said: "Ian was the reason I joined Mace and was my boss in the early years of my career. Over the years he has been an incredibly important mentor for me and a true friend.
"He made an impact wherever he went – which is evident in the outpouring of emotion and gratitude that we have seen over the last week. I am proud to have worked for him and with him. He was a true legend of the industry and we'll all miss him."