Mark Castle joined firm in 2004
Mace has said its chief operations officer for its construction arm is stepping down and will take up a non-executive director's role at the firm this spring.
Mark Castle joined the business from US fit-out specialist Structure Tone in 2004, having earlier spent seven years at Wates.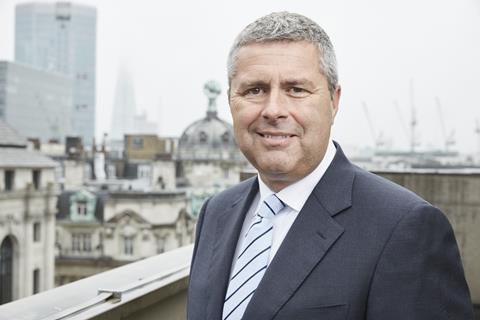 He was recruited to set up the firm's fixed-price contracting business, Mace Plus, and was later promoted to the Mace group board in 2013.
When he joined, Mace's contracting business was turning over around £100m a year but in 2008 the firm finally inked its breakthrough deal to build Renzo Piano's Shard for Sellar – after surviving the threat of Laing O'Rourke nipping in at the eleventh hour to take the job and having Sir Robert McAlpine run the rule over its final numbers.
Since then, the firm has worked on a series of high-profile jobs including the 2012 Olympics, the Tate Modern extension, the deal to build a new stadium for Tottenham Hotspur and the ongoing redevelopment of Battersea power station.
The firm's construction business is now by far its biggest with contracting turning over £1.4bn out of the £1.8bn revenue the group posted in 2019.
Castle, who turned 56 last month, will be replaced by an internal appointment with Andrew Jackson stepping into his shoes this April from his current position as managing director of Mace's international technology business.
Jackson will report to construction chief executive Gareth Lewis.