David Grover has been at business since 1992
Mace's development chief executive is leaving after nearly 30 years at the firm to head up a developer in the Middle East.
David Grover joined in 1992 and has been a Mace group board director since 2007. He was appointed chief operating officer for development six years later.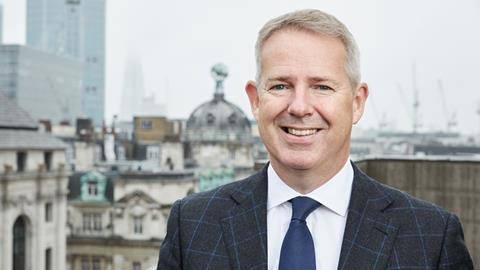 He was made chief executive of its developments business at the start of this year as part of a wider management rejig at the business.
Last September the firm said it was creating chief executive roles for its four divisions – construction, consulting, FM and development.
Newly arrived group finance director Richard Bienfait is taking up the position of interim development chief executive while the firm looks for a full-time replacement.
Before his arrival at the end of January, Beinfait was chief executive of university accommodation firm UPP.
Mace's development business includes student accommodation, PRS housing, hotels and commercial property.
A Mace spokesperson said: "We would like to thank David for his loyal support and wish him all the very best in his new role."
Building understands that Grover (pictured) is taking up a group chief executive role based in Saudi Arabia.