Firm brought in new MD earlier this year
Mace is dropping the Macro name at its FM business as a part of a wider rejig which saw a new managing director brought in earlier this year.
The firm has been using the Macro name since the FM arm was set up in 2002 but Mace said it will now be phased out.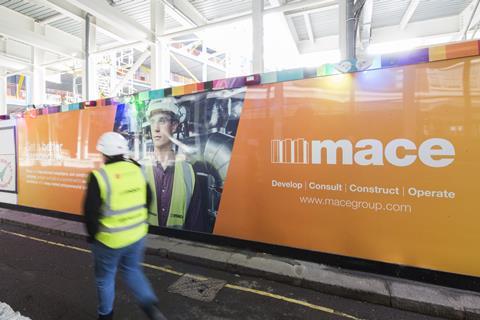 It brought in Marlies Hoogeboom as managing director for UK and Europe in February, who joined from commercial property group Instant.
The firm will continue to be led by Ross Abbate who joined from Johnson Controls in 2007.
The division, which is called Mace Operate, employs 1,000 people across the globe and works in more than 40 countries.
In its last set of results, for the year to December 2018, the firm saw revenue increase from £93m to £110m but pre-tax profit slipped `from £1.1m to £488,000.
Last September, Mace announced it was creating chief executive roles at its four businesses – which also include construction, consultancy and developments – which came into effect at the beginning of this year.
The move saw former group chief executive Steve Pycroft, who has recently been recovering from covid-19, made group chairman.