Firm was chosen to manage demolition and rebuild of 450-home south London estate
Lambeth council has dumped Mace from a job renovating a 1960s estate in Crystal Palace.
Last spring, the firm was picked to manage the demolition and rebuilding of Central Hill, a 450-home estate built over eight years between 1966 and 1974.
But Lambeth has now said it will carry out the regeneration by itself, through its wholly-owned development arm Homes for Lambeth (HfL).
It said: "Over recent months, HfL has established a strong team with significant experience in the building industry.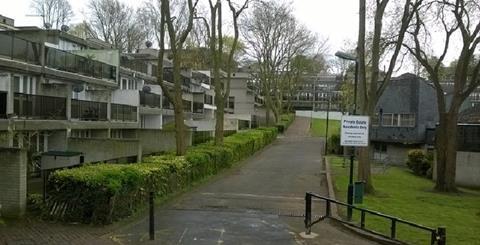 "One of the first decisions taken by HfL was not to proceed with appointing Mace to be the development management team who 'subject to contract' had been chosen to work with residents to design the new estate."
It added: "HfL believes that significant costs can be saved by managing the work in-house as well as giving more control on key decisions."
Homes for Lambeth has been chaired by former Barratt MD Richard Reynolds since last November and is planning to build 159 new homes over the next year.
A spokesperson for Mace said: "We are naturally very disappointed by the decision taken by Homes for Lambeth after the conclusion of a competitive tendering process which took significant time and effort to complete.
"We wish Homes for Lambeth well in delivering on the promises they have made to local people."