News follows last year's deal to buy share in South Africa QS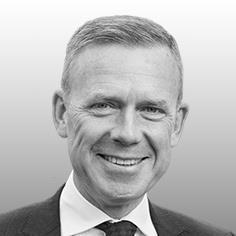 Mace has expanded its presence in Africa acquiring a "significant" stake in Kenyan quantity surveyor YMR.
It is the second time the firm has pulled off a raid for a QS in the continent, having snapped up Johannesburg-based firm MMQS last year.
And Jason Millett (pictured), chief operating officer for consultancy at Mace, said the firm was eyeing more deals to snap up smaller consultants.
He added: "We will continue to explore the potential to expand our offering across our global hubs through the strategic acquisition of niche consultancy firms with reputations for high quality services in order to strengthen our market position."
Mace has made the new Kenyan acquisition on the back of rising activity in the country – construction in Kenya is expected to grow by 8.5% this year and 6.2% annually up to 2026.
Following the aquisition, the new 50-strong Kenyan business will operate under the brand name MaceYMR offering services such as project management across all of East Africa, including Kenya and Uganda.
YMR, which is based in Nairobi, has worked on two retail malls in the city as well as an office for the World Bank in Juba, South Sudan.