Firm posts 14% jump in profit, but revenue rises 6%, down on the firm's expectation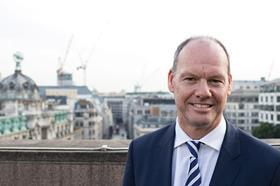 Mace posted a 14% jump in profit last year but revenue growth was down on the firm's expectation, rising just 6% to £1.2bn.
Reporting its results for the year to 31 December 2013, Mace posted revenue, including share of joint ventures, of £1.18bn, up 6% from £1.11bn the previous year.
But this was short of the 15% growth to £1.3bn that Mace chief executive Mark Reynolds last year forecast the firm would post.
A Mace spokesman said that the 15% revenue growth target outlined by Reynolds last year included internal sales, which was not included in the results figures.
"Taking internal sales into account, Mace's turnover growth during 2013 was close to 14%. This is on target," he added.
The firm posted pre-tax profit of £32.4m, up 14% on £28.3m the previous year.
Operating profit stood at £30.5m for the year, up 9% on £27.9m in 2012.
Mace's construction business posted revenue of £983m, up 15% from £857m the previous year.
The firm's consultancy business posted revenue of £276.8m, up 14.5% from £241.7m last year.
UK consultancy revenue rose 11% to £175m, but revenue in the firm's international consultancy business fell slightly, down 1% to £102m.
Overall, UK revenue across the group, at £1.05bn (2012: £981m), still formed the vast bulk of the firm's turnover (89%), although international revenue rose 18% to £131.3m (2012: £111.2m).
The firm said its group headcount was 3,806 in 2013, up from 3,327 in 2012.
Reynolds said the firm was still on track to hit its target of £2bn turnover by 2020.
He said: "2013 was a strong and successful year … We continued to focus on working with our clients to build sustainable communities and help turn their aspirations a reality."
Stephen Pycroft, Mace executive chairman, added: "Mace has built a firm foundation for growth during 2013 while continuing to deliver an outstanding service for our clients.
"I am pleased that the Group Board business plan to 2020 is now firmly embedded, as is our Talent Development Board focused on retaining talent in the business."