Deal is one of biggest building jobs to come up for grabs in capital in past few months
Mace has won one of the biggest post-pandemic London building jobs to come up for grabs, having been told it has landed a judicial complex in the Square Mile worth up to £350m.
Dubbed the Justice Quarter, proposals for client, the City of London Corporation, by architect Eric Parry were given the green light in the spring.
No official announcement is expected until next week because of the 10 day cooling off period required under public procurment rules but Building understands Mace was told last week that it had beaten Multiplex for the scheme. Others thought to have run the rule over the job, which is worth between £300m and £350m, included Lendlease.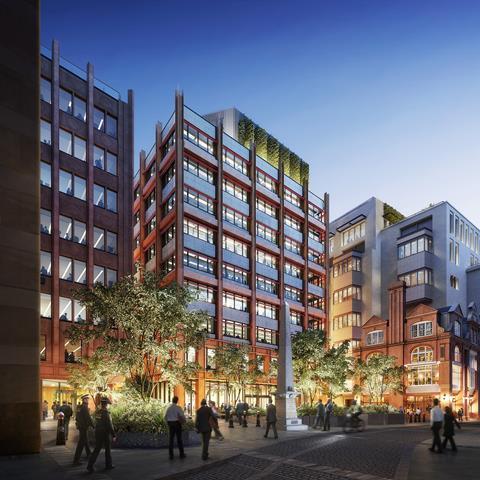 The Salisbury Square development, which will replace an entire city block in a conservation area between Whitefriars Street and Salisbury Court on the south side of Fleet Street, will include a new headquarters for City of London Police, a courts complex and a commercial building to help fund the project. Demolition work will be carried out by Keltbray.
The new development will be financed by the City of London through the office building and redevelopment of vacated courts, including City of London Magistrates Court at Bank, and the sale of two police stations including Snow Hill.
Parry beat a stellar shortlist for the job more than two years ago including RSHP, AHMM and Bennetts Associates although the scheme was heavily criticised by heritage campaigners ahead of it being given planning last April.
They complained that several historic buildings in the area would be lost as a result with cherished facades on Fleet Street, the former heart of London's newspaper district, also disappearing.
But the City said the Justice Quarter is needed to maintain its competitiveness as a global centre for business, law and justice. All its courts aside from the Old Bailey will move into the 18-courtroom judicial building.
Others working on the scheme include QS Aecom, Avison Young, which is helping the City with project management support, and structural and civil engineer Buro Happold.
CGIs by DBOX for Eric Parry ArchitectsCall