John Hilton to direct Stratford Waterfront works
Aecom's head of construction has joined Mace to lead construction at Stratford Waterfront.
John Hilton was one of three executives Aecom brought in from Bovis Lend Lease to spearhead its push into the UK contracting sector when it said it was targeting the market in 2015.
But Building revealed in February the US firm has pulled the plug on main contracting.
Its flagship job, an £800m scheme to build a 67-storey tower in London's Docklands for Chinese developer Greenland, has been on hold since the beginning of last year.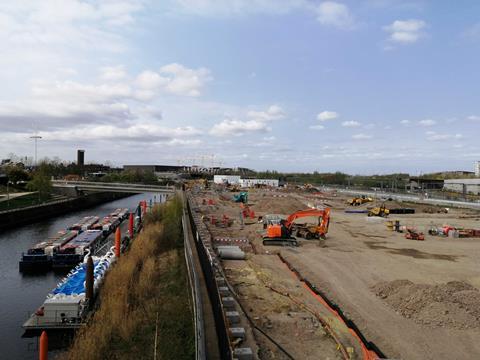 Aecom says it will carry out project and construction management roles is not looking for a new head of construction.
Hilton will now be based in Stratford, east London, where he will head up Mace's team project managing works for the London Legacy Development Corporation.
Stratford Waterfront, which is masterplanned by Allies and Morrison, will be home to the V&A, Sadler's Wells, UAL's London College of Fashion and the BBC, as well as a new residential neighbourhood.
Hilton will report to Mace's chief operating officer Jason Millet. The two previously worked together at Bovis Lend Lease, where Millet was chief executive from 1986 to 2006, while Hilton was a project director from 1998-2013.