Firm set target last January
Mace has said it has already achieved its ambition to become a net zero business after setting itself the target in January last year.
The firm said it had cut carbon emissions across its developments by as much as 50% and offset the rest by investing in sustainability projects.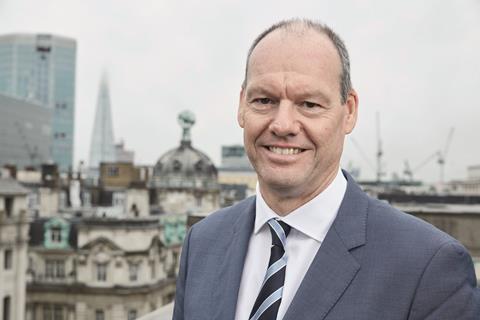 The reduction in emissions has been achieved by increasing its use of renewable energy by 75%, reducing its business travel emissions by 75%, banning diesel generators and increasing its use of cement alternatives, the firm added.
Sustainability projects it has invested in to offset the remaining emissions have been led by UK-based sustainability consultancy Carbon Footprint and include decarbonising electricity grids in India with solar and wind farms.
It has also provided support and equipment to remote communities in Africa to improve their energy efficiency, reduced deforestation in Brazil and supported reforestation in the UK.
Emissions derived from its employees working from home during the pandemic have also been offset, the firm added.
Group chief executive Mark Reynolds (pictured) said the firm's five-year strategy would see it reduce its carbon footprint by a further 10% each year, and create 500 hectares of "new habitat".
Mace said it will publish a report in the next few weeks outlining how it has managed to reduce its carbon emissions since setting the target 12 months ago.
It is the first major UK contractor to make the claim that it has achieved net zero emissions in its developments and operations.
Balfour Beatty launched a new sustainability strategy in December which aims to see the firm go beyond net zero by 2040.
In September, Willmott Dixon announced a series of targets aimed at making the firm net zero in its own operations by 2030 and in its supply chain partners by 2040.
And earlier that month Multiplex became the first contractor to sign up to the World Green Building Council's Net Zero Carbon Buildings Commitment, an initiative challenging firms to reach net zero in their operations by 2030.
Several firms in the industry have signed up to the pledge, including Arup, Bam, Berkeley, Lendlease, architects Foster + Partners and Grimshaw, insulation manufacturer Kingspan, and Mott MacDonald.