Exclusive: Mace beats rivals to £50m job to build Make-designed Big Data Centre at Oxford University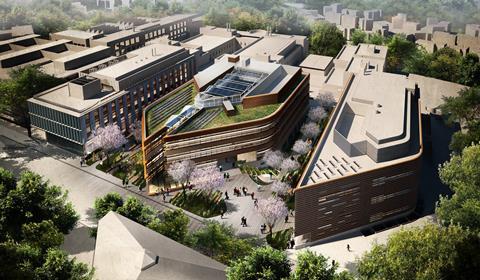 Mace has won the high profile £50m to build a new Big Data research institute at Oxford University, Building can reveal.
The Big Data Institute (BDI), designed by architect Make, was given planning permission last month and Oxford University has now confirmed that Mace has been appointed as the main contractor on the project.
Mace is understood to have beaten Wates and Bam Construction to the job.
The BDI will be home to 552 staff who will store, analyse and process vast amounts of health-related digital data with the aim of providing new insights into illnesses and treatments.
The building is located on the Old Road campus east of Oxford city centre and is part of a wider, decade-long capital masterplan, which the university began implementing this year.