Contractor lined up to build display platforms for Concorde planes in both London and Paris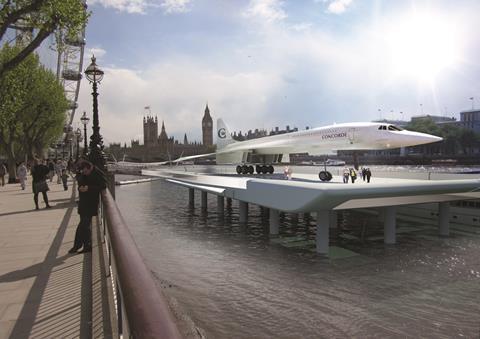 Mace has been lined up for a multimillionpound project to build a display platform for a Concorde supersonic plane on the River Thames in central London.
The group behind the plan - Club Concorde - told Building that Mace was on board to construct both the London platform and a separate platform for another
Concorde in Paris.
The club says it has already raised £120m for its plans, which also include getting a Concorde flying again by 2019. It is hoped the London attraction, expected to cost £40m, will open by 2017.