Exclusive: Chief executive Stephen Pycroft lays out target as firm reveals 2011 results with turnover up 9% to £928m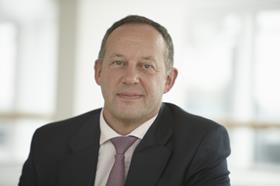 Mace is targeting nearly 40% growth through to 2015 after posting a strong set of results for 2011 that saw revenue rise 9% to £928m. The firm is on track to break through the £1bn turnover mark this year.
Speaking exclusively to Building, Mace chairman and chief executive Stephen Pycroft said 2011 had been another good year for the firm, with turnover up 9% to £928m and pre-tax profit up 10% to £23m. This follows year-on-year growth over the past three years averaging 17%.
Pycroft said the firm, which built the Shard and was part of the CLM Olympic delivery partner consortium (see story, below), was "definitely on track" to break through the £1bn turnover mark by the end of the year and was targeting £1.28bn turnover by 2015 - a 37% increase on turnover in 2011 and 50% growth on 2010.
He said the slight "tailing off" in growth in 2011 - down from 17% in 2010 - was a consequence of the downward pressure on margins and ongoing "difficult market conditions", with a handful of projects delayed as clients struggled with finance.
"We haven't had many project stopped on us but many have been put back – and that's all down to lack of finance and funding and a lack of confidence in the market," he said.
Construction turnover at Mace rose 9% to £681m in 2011, which comprised 73% of total revenue.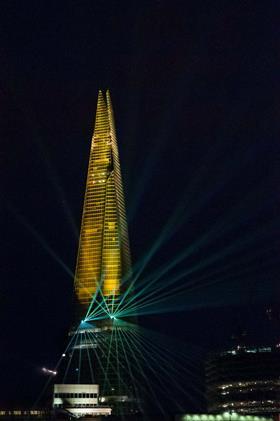 Pycroft said the Shard had lifted Mace into "the top of the premier league of contractors", but that the firm had no immediate plans to chase more tower work, either internationally or in UK.
"It would be great to build another tall tower … but it's got to be in an area that is controlled and the risk is manageable.
"There's no need for us to get carried away by our own egos and chase around the world trying to deliver another Shard.
"The aim is to build a nice solid sustainable business and if that means we don't build another Shard then – I'll be disappointed – but that's life."
He said that a "strong" pipeline of work within London - mainly commercial and residential work - would be enough to "soak up the Shard team". "Our pipeline in and around central London is good – it's as strong now as it's been over the last three or four four years, if not stronger. The trouble is outside the M25 where there are very few projects going on," he said.
He did, however, confirm that Mace would be targeting more infrastructure work in a bid to continue to further diversify its business. He said infrastructure revenue made up around £80m of turnover - about 12% of Mace's construction business - but he wanted to see this rise to £150m by 2013.
He said he expected the firm's experience delivering the Thames cable car would help it break into the "tough" infrastructure market. "Are we ever going to do a M25 road widening? I don't think so – but for unique projects where clients want something a bit different, they will come to Mace," he said.
Pycroft, who will step down as chief executive in the first half of 2013, handing over to deputy chief executive Mark Reynolds, said his main disappointment was the slower than anticipated growth in the firm's consultancy business, which saw revenue rise 5% to £145m, due to the difficult economic climate.
The firm's international revenue – largely programme management work - rose 16% to £102m.
Consultancy makes up 16% of total turnover. Pycroft said he would like to see this rise to around 30% in the coming years and plans to target large programme management contracts, both in the UK and overseas, such as the £72m contract to deliver infrastructure works in Qatar that the firm won in May as part of a joint venture with EC Harris.
"[Consultancy] has probably suffered more in terms of short term economic pressures, where clients - public and private – can turnover off the tap very quickly, whereas they can't with construction," he said.
He said Mace would also look at bigger water programmes and waste-to-energy programmes, as well as expanding into defence, with the firm interested in the Ministry of Defence's £400m contract for a strategic partner to manage the defence estate.
"That's a big programme of work, and we believe we have the expertise and capabilities to deliver it well" he said.

Pycroft hits out at 2012 marketing gag

Mace boss Stephen Pycroft has hit out at the government for failing to act to relax strict marketing rules preventing firms from promoting their involvement in the 2012 Olympic Games.
Pycroft said the firm was prevented from speaking about lessons learned by CLM - the Olympic Delivery Authority's (ODA) delivery partner which comprises Mace, CH2M Hill and Laing O'Rourke - by the no marketing rights protocol, enforced by the London Organising Committee of the Olympic and Paralympic Games (LOCOG).
Building has used its 2012 campaign to highlight complaints from firms that the protocol has gagged them as they seek to capitalise on their achievements.
Pycroft said a document had been prepared by CLM on the lessons learnt through the delivery of the Games, but "there is an embargo on it and we can't talk in any way shape or form about our involvement in the Olympics".
"There are some interest findings whether it be about working together, about how the approach should be delivered – it's really interesting reading," he said.
This month a report by ODA chair Sir John Armitt recommended the government urgently ease the marketing rules.
However, the government said it would not act until the end of the year. Pycroft said: "I find it unbelievable that the government won't relax the embargo and allow people to promote the role they have played in delivering what everyone can see is a fantastic project."
"How the government can't allow UK construction to promote what is one of the best delivered UK infrastructure projects in the last 20 to 30 years I do not know.
"And then they talk about trying to promote UK construction abroad whilst they won't let us promote our work in the Olympics."