Exclusive: Firm named as preferred bidder for high-profile refit of BUPA's Cromwell Hospital in Kensington, London.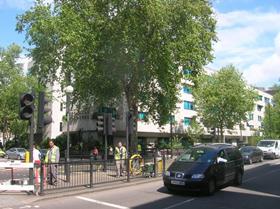 Mace has been chosen as preferred bidder for BUPA's £30m refit of its Cromwell Hospital in Kensington, London.
Building understands the firm is in detailed discussion with BUPA over final figures for the project, but construction industry data provider Barbour ABI estimates it is worth £30m.
Cromwell Hospital was opened in 1981 and offers cancer, paediatric and cardiac services amongst others.
BUPA is aiming to make Cromwell "London's most advanced private hospital".
Its plans include refurbishing the reception area, patient rooms and its luxury suites.
Plus, it is creating a new brasserie restaurant at the hospital.
The project is due to start in September this year.