Right-wing academic booted off MHCLG panel over 'unacceptable' views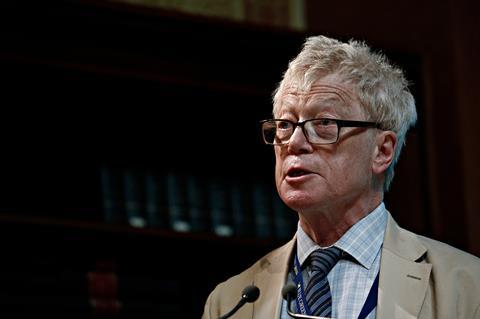 Roger Scruton has been booted off the government panel tasked with building public support for new homes because of controversial comments on Islamophobia and antisemitism.
The architects' bête noire was appointed to chair the Ministry of Housing, Communities and Local Government's Building Better, Building Beautiful commission in the autumn, and had been due to issue his final report later this year.
But in a statement today MHCLG confirmed that housing secretary James Brokenshire had taken the step of removing the 75-year-old philosopher from the role.
"Professor Sir Roger Scruton has been dismissed as chairman of the Building Better, Building Beautiful Commission with immediate effect, following his unacceptable comments," a spokesman said.
"A new chair will be appointed by the secretary of state, to take this important work forward, in due course."
The comments are understood to have been made in a recent New Statesman interview. Scruton denies being antisemitic or Islamophobic.
According to MHCLG's own terms of reference, the primary purpose of the Building Better, Building Beautiful Commission is "to tackle the challenge of poor-quality design and build of homes and places, across the country and help ensure as we build for the future we do so with popular consent".
The government came under fire from architects for appointing Scruton to chair the committee last year, and also for failing to appoint architects to join him as panel members.
Last month MHCLG launched a procurement process for consultants to draw up a design manual in a project that seemingly shadowed some of the Scruton panel's work.