Dougie Sutherland goes after 12 years at business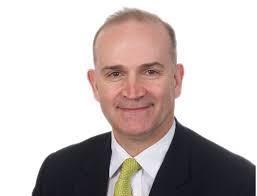 Interserve's streamlining initiative has claimed its most senior figure yet with main board director Dougie Sutherland leaving the firm.
Sutherland (pictured), one of the key architects of the firm's Fit for Growth programme, is stepping down from the board immediately and officially leaves the firm at the end of the month.
The 53-year-old has been on the company's main board for eight years and was among those board members named last week by the New York hedge fund, which owns 17% of the business, who it wanted to see leave.
Coltrane Asset Management has called for an emergency general meeting to discuss its concerns about the firm's restructuring initiative announced last Wednesday which will see Interserve's lenders cut what they're owed by half, swapping their stakes for shares resulting in creditors owning 97.5% of the company – wiping out shareholders.
Coltrane wants to vote out all of the group's board with the exception of chief executive Debbie White.
Sutherland, who joined the business back in September 2006 after spells at Lend Lease, Amey as well as the Treasury, was the main baord director in day-to-day charge of the firm's energy-from-waste contracts which have so far racked up crippling losses of more than £220m.
An Interserve spokesperson said Chris Tyerman, the managing director of its infrastructure division, would now be in charge of closing out its remaining energy-from-waste schemes, which include sites at Rotherham and Derby.
Sutherland was managing director of the firm's developments division and was also in charge of UK construction. According to the firm's latest annual report, he was paid more than £380,000 in 2017.
Interserve chairman Glyn Barker, who Coltrane also wants to see leave, said: "I would like to thank Dougie for his dedication to Interserve and especially his recent contribution to our business transformation programme 'Fit for Growth' integrating the Developments business into Support Services, the integration of the UK and International Construction businesses and the sale of a number of investments and businesses."
Interserve has 20 days to respond to Coltrane's request for an EGM, made last Wednesday, and a further 20 days to hold it – meaning it is likely to be held at the end of March.
Senior figures who have left Interserve in the past few months include Gordon Kew, Interserve's former boss of its construction business, who went in September, and in December two executive board members, head of of citizen services Yvonne Thomas and Robin O'Kelly, the group's director of communications, also left as part of a management rejig.
Last week Building reported that Matthew Fundrey, who had been bid director at Interserve's fit-out business, Paragon, since October 2017, had left to become pre-construction director at Mace Interiors.