Former Cabe director critical of parent body after being asked to leave without notice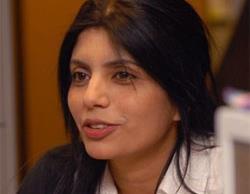 Former Cabe director Nahid Majid has hit out at the orgnisation's parent body, the Design Council, after it emerged her post was unexpectedly cut at the end of last month.
Majid said she has concerns over whether the former national design quango - which merged with the Design Council in 2011 after its status as a quango was ended by the Department for Culture, Media and Sport - will survive.
She claims she was told to leave the body without notice on 22 November, three days after returning from holiday, and was not told why her contract was being terminated.
Majid's departure is the latest in a series of huge upheavals at the body, which has seen the Design Council's former chief executive David Kester, another former Cabe director Diane Haig, and Cabe's policy director Tony Burton all leaving within the last year.
Majid herself, who was told of the change by John Mather, Design Council chief executive, was in her role for less than a year. She said she had been forced to defend the body against plans to change its name during her time there.
In response to her comments a Design Council spokesperson said it would not be replacing the role. The spokesperson said: "It's because the built environment is such a priority that we are bringing it closer to the chief executive."