Stonewater launched on New Year's Eve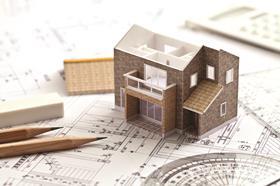 A major new housing association with £1.6bn in assets, Stonewater, launched on New Year's Eve.
The organisation, formed by the merger of English housing associations Jephson and Raglan, has around £160m in turnover and manages around 31,000 homes.
The Homes and Communities Agency gave the go ahead for the merger in September.
George Blunden, chair of Stonewater's board said: "Everyone has worked incredibly hard to establish the new organisation and we're now focused on working towards our goal - which is for everyone to have the opportunity to have a place they can call home, particularly those who may be disadvantaged or vulnerable and whose needs are not met by the open market.
"With the ever-growing need for affordable housing, Stonewater will deliver meaningful benefits for residents, employees, the business and our partners. I'm delighted and proud that one of our first achievements will be leading one of the UK's largest development programmes which will provide more than 7,000 new affordable homes over the next ten years."
Bob Strachan, Stonewater chief executive, said: "We have a tremendous opportunity ahead of us and will be focusing on continuing to deliver excellent customer service while making a steady transformation in our operations to achieve our ambitious goals."