Firm blames lack of regional work for decision to shut Birmingham base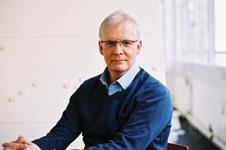 Make Architects is to shut its Birmingham office because of a lack of regional commercial work.
The firm said no staff would be made redundant as part of the office closure and that they would instead be relocated to the London office.
Ken Shuttleworth, Make's founding partner, said he was "sad" to close the door on the Birmingham office but that it was "indicative of the differences between the regional and London economy in the UK today".
He added: "We have had a long vested interest in the Midlands, not least because I grew up there but also because the region has been so instrumental in enabling Make to get where it is today.
"However, there is currently very little commercial work to be found regionally and as such all jobs based in the Midlands, both for existing and new clients, will be supported from our London headquarters."
The firm also revealed that the London office itself is to move into space in Arup's London office, which is located just around the corner, while a refit of Make's office takes place.
Last month, the firm reported a 166% jump in pre-tax profit driven by strong growth in work in India.