Founder Ken Shuttleworth unveils stainless-steel-clad designs at conference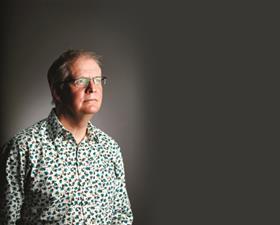 Make Architects has designed a 46-storey stainless-steel-clad tower for Germany's capital Berlin, founder Ken Shuttleworth has revealed.
Shuttleworth unveiled visualisations of the tower at the Council on Tall Buildings and Urban Habitat (CTBUH) conference in central London last week.
The visualisations showed a silver-coloured slender tower that tapered at the top to a point.
Shuttleworth told delegates the project followed the philosophy of its similarly-clad under-construction 5 Broadgate 'groundscraper' scheme in London by "only putting windows where you need to" in order to conserve energy.
Make has designed the tower for an undisclosed client.
Shuttleworth told Building he did not believe any other architects were in the frame for the scheme but declined to disclose any further detail.
Make declined to provide visualisations of the scheme.